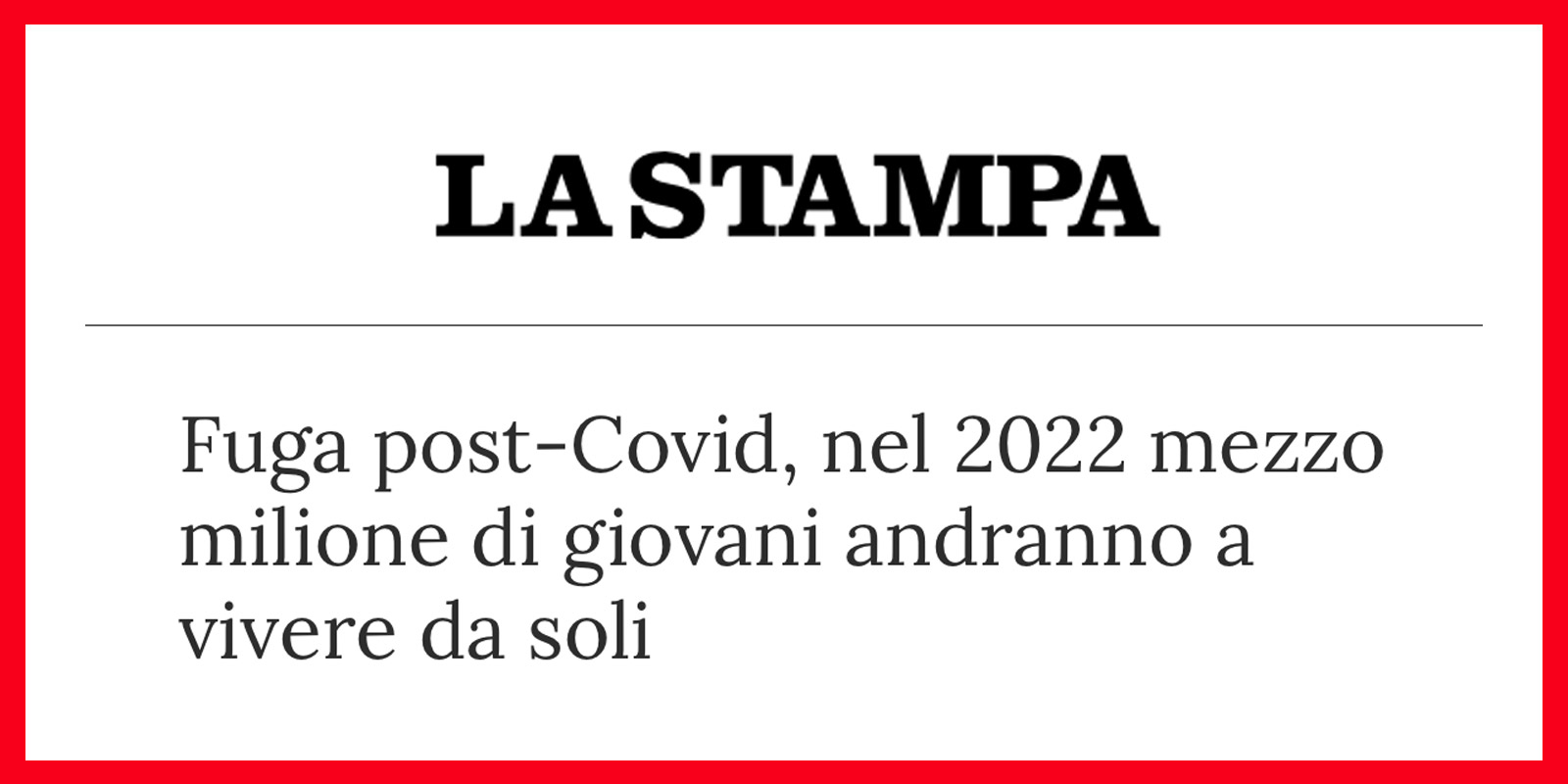 6 November 2021
La Stampa
Fuga post-Covid, nel 2022 mezzo milione di giovani andranno a vivere da soli
Il 66% dei ragazzi hanno trascorso nella casa dei genitori l'emergenza Covid. Quasi la metà di loro intende trovare una soluzione abitativa autonoma entro l'anno (dati Ipsos)

Altro che "bamboccioni". In due anni di pandemia, tra lockdown e crisi Covid, per molti ragazzi restare ad abitare con i genitori è stata una necessità. Prima dello scoppio della pandemia il 64% dei giovani italiani viveva nella propria residenza d'origine, percentuale che è salita di due punti durante l'emergenza sanitaria (66%).
Riguardo alle previsioni, invece, solo il 36% dei giovani vivrà nella residenza di origine da qui ai prossimi sei mesi. Mentre il 42% prevede che abiterà fuori casa.

[...]


All intellectual property rights are traceable to the source indicated at the top of the page.