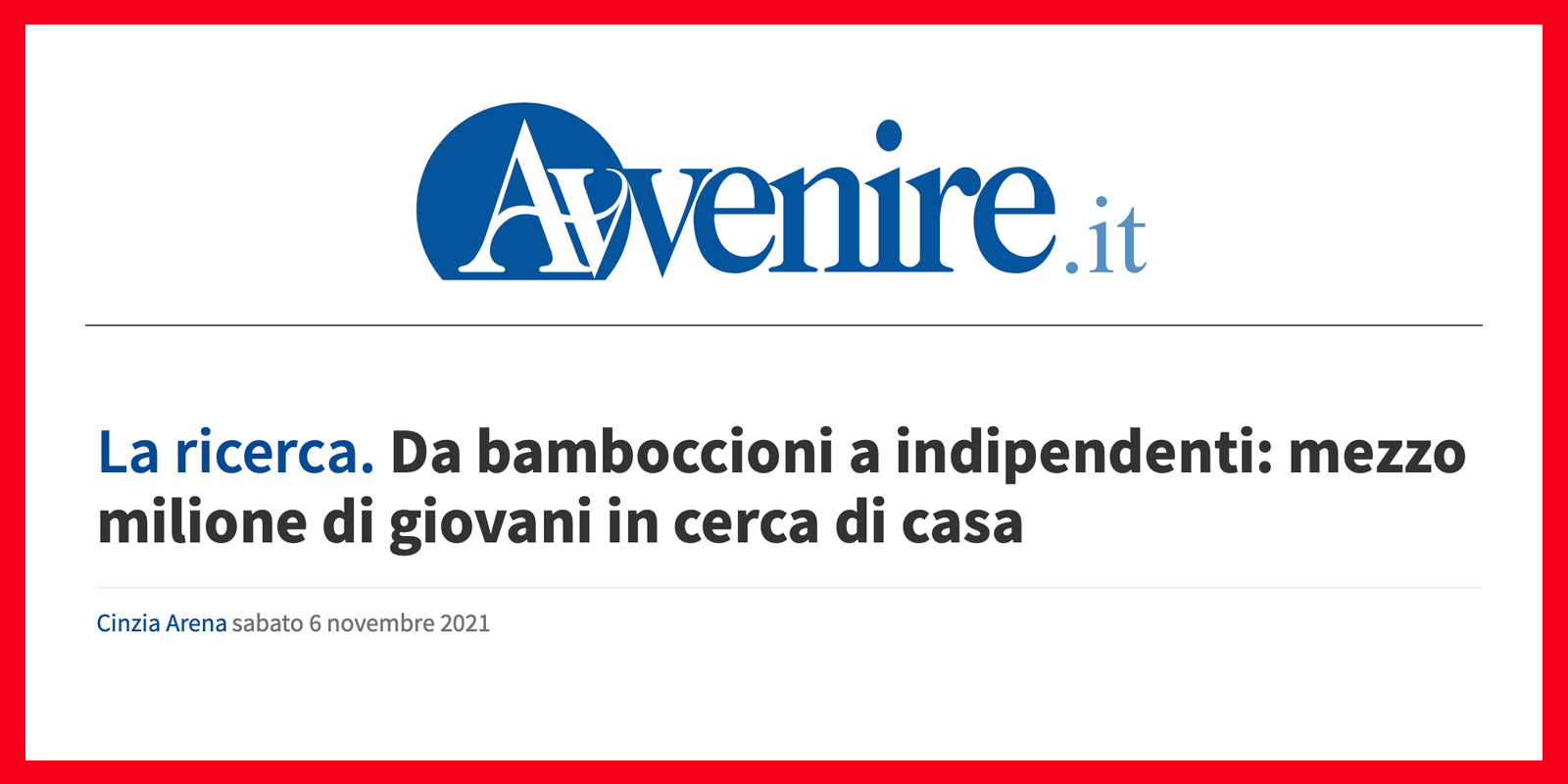 5 November 2021
Avvenire.it
La ricerca. Da bamboccioni a indipendenti: mezzo milione di giovani in cerca di casa
Indagine DoveVivo Ipsos sulle intenzioni dei 18-34enni in Italia, Francia e Spagna. La casa sempre più considerata come un servizio, si preferisce l'affitto

I giovani italiani hanno la fama di essere "bamboccioni" ma la pandemia, con le restrizioni agli spostamenti e la paralisi della vita sociale, potrebbe avere come effetto collaterale quello di spingerli a lasciare il nido. Una ricerca realizzata da DoveVivo (società di co-living con oltre 1500 immobili gestiti, 9 studentati e 9mila posti letto in 15 città), ha commissionato a Ipsos una ricerca su un campione rappresentativo di tremila giovani tra i 18 e i 34 anni equamente distribuiti tra Italia, Francia e Spagna per indagare lo loro intenzioni "abitative" nell'immediato futuro.
[...]
All intellectual property rights are traceable to the source indicated at the top of the page.